EDICIÓN EUROPEA de 'Los Sonidos del Planeta Azul' [1], TOP TEN World Music Chart Europe [2] en de septiembre 2022.
En orden inverso descubrimos y escuchamos una muestra de los diez primeros discos que este mes forman parte de la 'Lista Europea de Ritmos Étnicos'. El nuevo panel se publicó  en la web oficial el 1 de septiembre y estará vigente durante todo mes, (versión en PDF, AQUÍ [3]).
WORLD MUSIC CHART EUROPE Septiembre 2022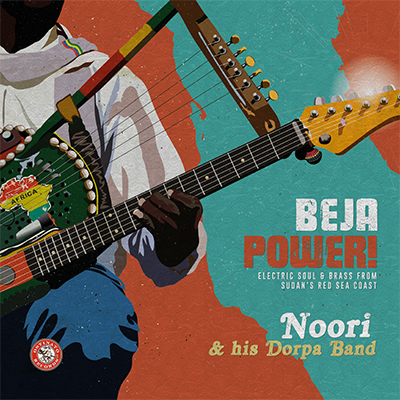 [4]
1   BEJA POWER 
prev month: 3
     Noori & His Dorpa Band • Sudan • Ostinato
2   THE MOVERS VOL. 1 – 1970–1976 prev month: —
     The Movers • South Africa • Analog Africa
3   SPONDI 
prev month: 1
     Stelios Petrakis Quartet • Greece • Technotropon Artway
4   ANIMAL SENTIMENTAL 
prev month: 5
     Mísia • Portugal • Galileo
5   BONDONA   
prev month: —
     Khiyo • UK/Bangladesh • ARC
6   LES RACINES   
prev month: 6
     Vieux Farka Touré • Mali • World Circuit
7   MANDOLIN CONCERTO prev month: —
     Petri Hakala & Timo Alakotila • Finland • Akero
8   AWAT 
prev month: 2
     Shadi Fathi & Bijan Chemirani • Iran • Buda Musique
9   RADE 
prev month: 12
     Paolo Angeli • Italy • AnMa
10  KALLIO   
prev month: —
      Päivi Hirvonen • Finland • Nordic Notes
Paco Valiente WMCE Member of The Panel
Copyright © 2022 Gift Music GmbH www.wmce.de
Desde comienzos de 2022 Paco Valiente se ha incorporado [5] al prestigioso 'The Panel' de WMCE [5], el director y presentador de 'Los Sonidos del Planeta Azul' forma parte del jurado [5] internacional donde participan casi medio centenar de especialistas en 'world music' de toda Europa, actualmente hay 44 productores y presentadores de programas en radios públicas de 26 países, y que está asociando a la Unión Europea de Radiodifusión (EBU) [6].